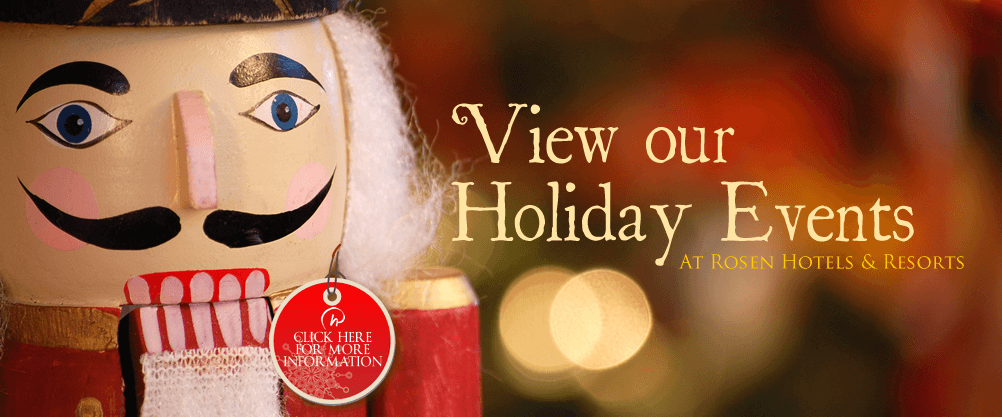 I am so excited!!!! Being from NY originally, I get a bit nostalgic for winter around the holidays.  This year I get to experience it….without freezing.  I am going to visit the Rosen Hotels and Resorts for their Winter Wonderland.  I can't wait!
I'll be writing a review of our winter experience with Rosen and let you know all of the great winter things they are doing.  We are going to see "snow" and reindeer of course, Santa!!!!
Look for the review in the next week.
Happy holidays!